<![if !vml]>

<![endif]>

---
Password Protected !
Bravo Regulars Directory In Alphabetical Order
I know the directory is a vital part to this website, but to protect the privacy of those on it I have decided to keep this page password protected. I am working on a list that does not include phone numbers and addresses, and when it's done it will be posted in a non- protected area. Until then a user name and password will be needed to access the directory with addresses and phone numbers. If you would like the user name and password feel free to drop one of the Bravo Company Officers and email and upon approval you will be given access to this page. I am sorry for any inconvenience this may cause.
---
Bravo Company Rosters
Click each thumbnail to enlarge Roster
I cannot guarantee that inaccuracies have not occurred with these rosters, or the dates on them. As of now this is all I have. If you have an addition or a more complete list please send it to jpwgnr88@msn.com or one of the Bravo Regulars Officers.
Note: these rosters may say Morning Reports but in all actuality they are Rosters.
Being Added: Kevin E. Birkemeier 10/68 to 10/69 PFC/SGT DROS 10/69
---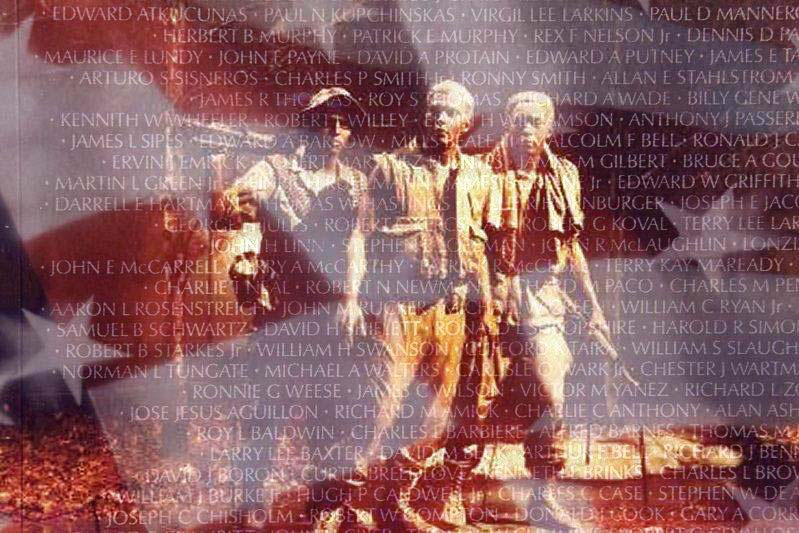 Vietnam Memorial Wall
Panel & Line Information
| | | |
| --- | --- | --- |
| NAME | PANEL | LINE |
| | | |
| Jessie Gomez | 13E | 52 |
| William Madsen | 13E | 59 |
| Scott Webber | 13E | 60 |
| James Harris | 13E | 63 |
| Edward Brock | 13E | 66 |
| Marvin Hughes | 13E | 67 |
| William Mullins | 13E | 68 |
| Norman Toennies | 13E | 69 |
| Vincente Zuniga | 13E | 70 |
| Louis Wandler | 14E | 65 |
| Marlin Eversgerd | 16E | 110 |
| Jack Gosnell | 16E | 111 |
| Robert Linn | 16E | 112 |
| Paul Mc Gowan | 16E | 113 |
| Louis Sas | 16E | 115 |
| Donald Schroeder | 16E | 115 |
| Donald Walters | 16E | 117 |
| Rodney Weed | 16E | 117 |
| Thomas Dando | 16E | 111 |
| Fred Patterson | 16E | 114 |
| Herman Anders | 16E | 127 |
| Kenneth Blanton | 16E | 129 |
| James Hintz | 17E | 5 |
| | | |
| --- | --- | --- |
| Brian Gibbons | 17E | 3 |
| Charles Greer | 17E | 4 |
| Virgil Ledford | 17E | 7 |
| Edward Muller | 17E | 9 |
| Thomas Talmadge | 17E | 14 |
| Larry Warnock | 17E | 15 |
| Allen Mican | 17E | 86 |
| Jimmy Harper | 17E | 122 |
| Salvador Nava | 18E | 11 |
| Albert Graham | 21E | 34 |
| Jerry Beebe | 23E | 16 |
| Baxter Ellis | 25E | 16 |
| James Watanabe | 27E | 17 |
| Larry McDuffie | 28E | 50 |
| Louis Armstead | 28E | 107 |
| Bertmann Miller | 39E | 4 |
| Darrell Morey | 30E | 102 |
| George Duplessis | 31E | 23 |
| Odell Stokes | 33E | 23 |
| Kenneth Howell | 34E | 53 |
| Earnest Martin | 34E | 54 |
| Thomas Watts | 34E | 55 |
| Charles Irby | 34E | 54 |
| Richard Walker | 34E | 56 |
| Luey Holland | 36E | 15 |
| | | |
| --- | --- | --- |
| Robert Gray | 38E | 67 |
| Donald Roemer | 40E | 30 |
| Bobbie Sikes | 40E | 31 |
| John Milanowski | 40E | 25 |
| Louis Martinez | 40E | 74 |
| Edward Beckwith | 49E | 29 |
| Alan Butkus | 49E | 28 |
| John Cunningham | 49E | 30 |
| Robert Ellsworth | N/A | N/A |
| William Maxwell | 49E | 34 |
| Robert Melton | 49E | 34 |
| Glenn Moller | 49E | 35 |
| Reynaldo Orozco | 49E | 36 |
| David Struppp | 49E | 37 |
| Donny Tidwell | 49E | 37 |
| Douglas Weiher | 49E | 38 |
| Richard Beck | 60E | 8 |
| Edward Crow | 60E | 9 |
| George Mundy | 60E | 15 |
| Eldon Coldren | 44W | 22 |
| Lonnie Lundy | 44W | 27 |
| Daniel Persons | 43W | 47 |
| Roger Dixon | 34W | 22 |
| Giuseppe Magri | 34W | 15 |
| Randall Wicklace | 34W | 19 |
| | | |
| --- | --- | --- |
| Franklin Lanier | 29W | 21 |
| Louis Castro | 27W | 71 |
| Roger Hood | 27W | 73 |
| Michael Howard | 27W | 74 |
| David Trinkala | 25W | 56 |
| William Crusie | 23W | 84 |
| Bruce Eamick | 20W | 112 |
| Walter Hogans | 17W | 41 |
| Elvis Mullen | 17W | 42 |
| Florencio Marquez | 17W | 117 |
| Luis Le Bron | 14W | 81 |
| George Boatwright | 13W | 18 |
| Bobby Swanson | 12W | 53 |
| Gary Metz | 07W | 28 |
| James Duckworth | 07W | 26 |
| William Allsbrook | 07W | 105 |
| Bruce Stickel | 07W | 107 |
| David Tinsey | 07W | 108 |
| Jimmy Westbrook | 07W | 109 |
| Stephen Kaster | 06W | 35 |
| Robert Gumm | 06W | 56 |
---
Maps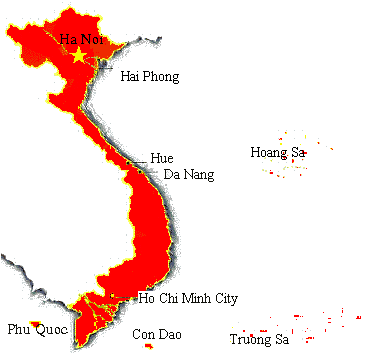 ---
© 2003